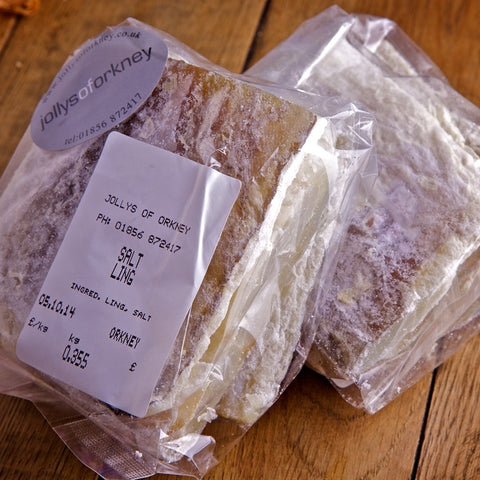 Salt Ling (200g approx. pack)
£14.95
Salted and dried using age old methods - the Vikings almost certainly ate salt fish, and it has been a mainstay of Orkney cookery for centuries – Jolly's salt ling is a versatile product.
Soak for at least 12 hours before use. Traditionally eaten poached in milk and serve with mashed potatoes, it could also be used in the classic Venetian dish Baccalà Mantecato, a smooth pate made using garlic and olive oil.
The salt ling comes in approx. 200g packet.