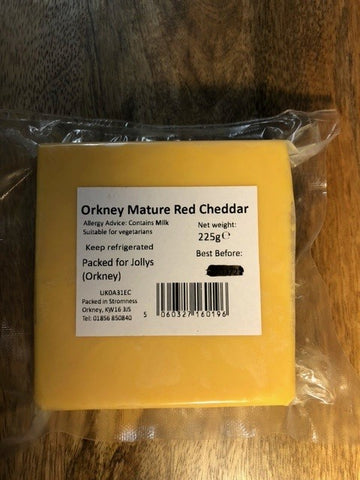 Orkney Mature Cheddar
£8.95
This delicious Mature Orkney Cheddar is made from milk produced by farmers in the Orkney Islands.
Matured for 10 to 18 months, the flavour characteristics of this cheese are a contrast between creamy and mellow, with sharp, savoury and nutty notes.
This Mature Orkney Cheddar is the perfect addition to any cheese board, and a classic sandwich staple and a great addition to cooking.
Approx 200g