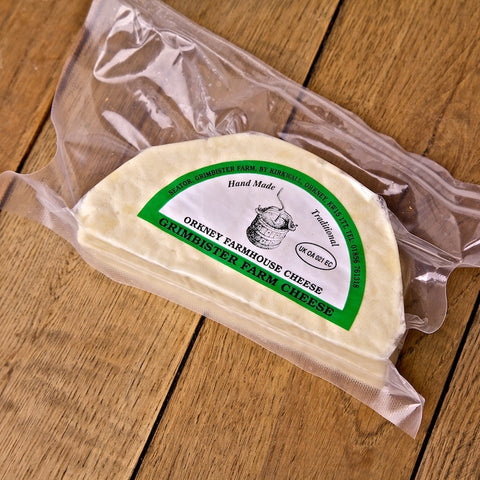 Grimbister Farm Cheese - Quarter
£7.95
Grimbister farm cheese is a unique Orcadian cheese produced on the Orkney mainland using milk from local dairy cows.
Still a family run business using an age-old family recipe, the Grimbister Farm cheese is a local delicacy. Its soft texture and creamy after taste make it a favourite with high end restaurants across the UK.
Grimbister is a strong contender for any cheeseboard, adding that local Orcadian touch. 
Approx 175g.
This cheese is suitable for vegetarians.