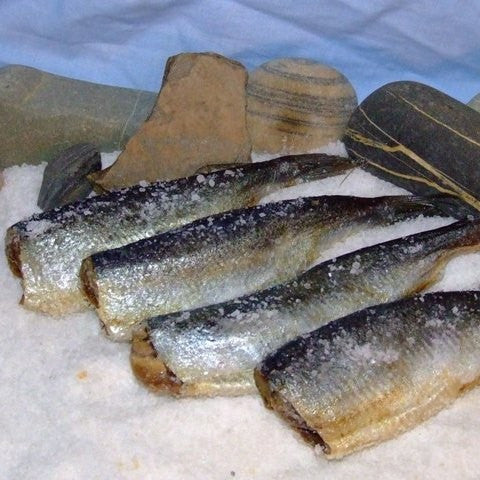 Salt Herring (Pair)
£12.95
Our traditional barrel salted herring is a culinary treat. A staple of north isles cooking for centuries, it is first soaked in water to remove most of the salt before being cooked.
Try it the traditional way, simply boiled and served with hot buttery mashed potatoes. Or perhaps you'd like to try it in a Portuguese or Carribean recipe? Salt fish is a staple in the cuisines of both of these places.
This pack contains one pair of salt herring, approx. 400g.
Wondering about how you could serve our Salt Herring? Head over to our blog where you will find our Salt Herring Bake recipe.