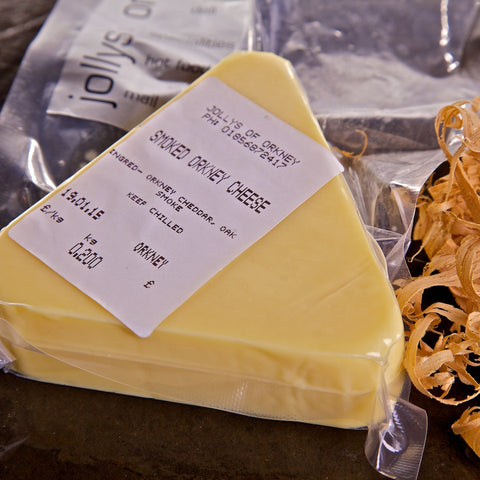 Smoked Orkney Mature Cheddar
£8.95
This smoked Orkney cheddar is a firm favourite among those who like strong flavours and smoky notes. Using the highest quality Orkney cheddar, produced with milk from Orkney cows, this cheese is an Orkney best seller.
Our award-winning cheddar is smoked over oak chips in our traditional kiln and is the perfect addition to any dish where cheddar might be used. We recommend incorporating it into cheeseboard, adding it to a smoky cheese toasty or using it to make a delicious macaroni cheese.
Approx 200g.
This cheese is suitable for vegetarians.